Our Professional Membership year runs January 1 – December 31. Dues range from a minimum of $200 to a maximum of $6,000. Dues are based on sales in the previous calendar year of $35 an acre sold and .20 a case sold. To join, please read through to the bottom of the page and follow the link.
OWA Professional Memberships are open to those who have:
wine grape growing operations within Oregon; 

wine making business operations within Oregon; 

business operations based within Oregon which purchase Oregon-appellated custom crush wine that is made within Oregon under one or more wine brands belonging to such individual or legal entity; 

or produce or blend Oregon-appellated wine in accordance with all applicable Oregon law.
Over 93% of our members continue to invest in OWA's initiatives through annual renewals.
Small & Mid-Sized Growers & Wineries 
OWA members gain a variety of benefits including legal support, opportunities for elevating issues in your region, and numerous cost-savings opportunities including a robust health care plan and discounts on direct-to-consumer shipping.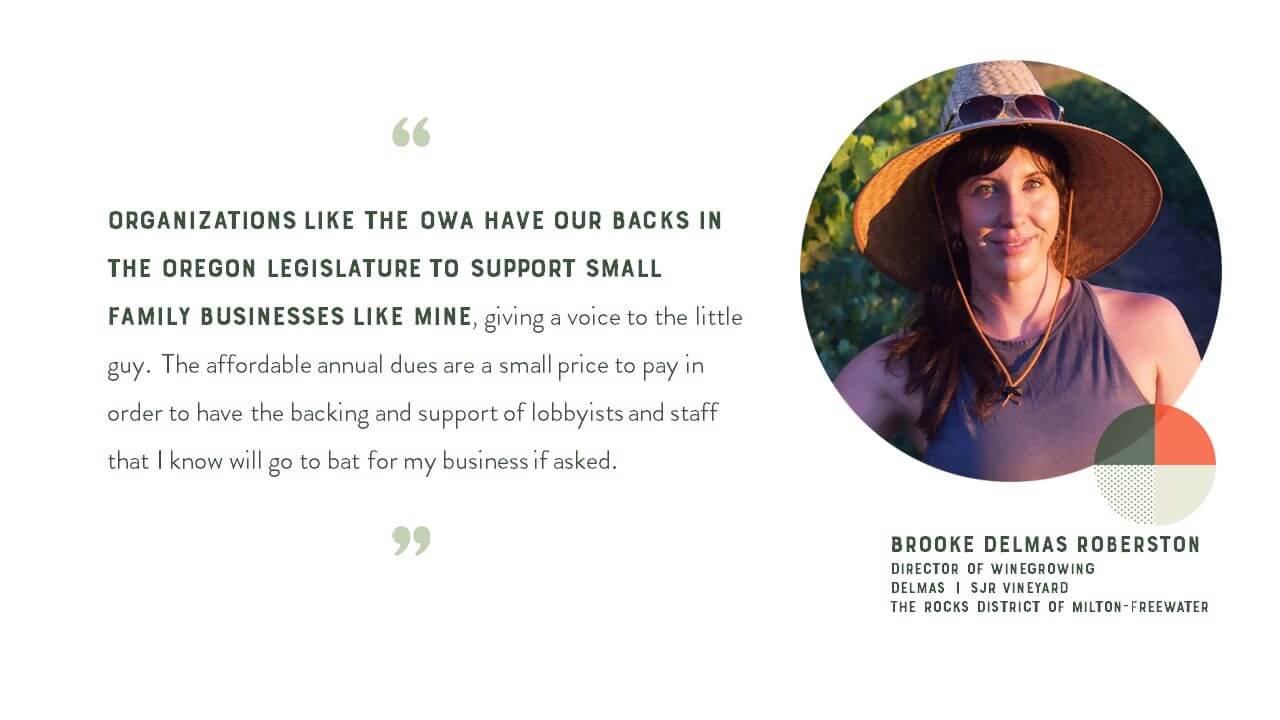 Large-Scale Growers & Producers 
As the business and regulatory landscape becomes increasingly complex, OWA members have a policy advocate at both the state. We also offer numerous opportunities and resources to stay informed through timely compliance guidance and policy updates.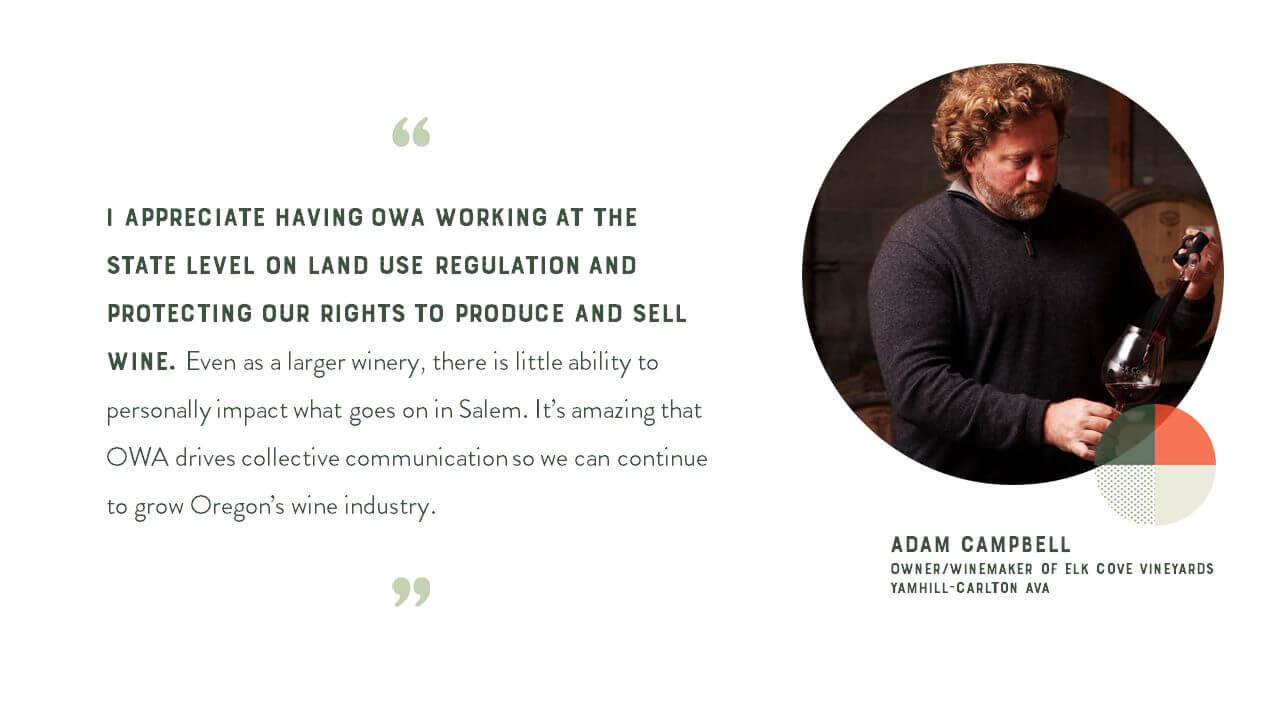 We welcome you to join hundreds of loyal members representing over two-thirds of Oregon's wine production.
Not only does OWA offer members the opportunity to have their voice heard and stand alongside their colleagues in advocating for a better future, but we know how important a bottom line is. Together, we amass our collective buying power to bring cost-saving benefits to small and mid-sized growers and wineries.
Save on DTC Shipping Receive savings of up to 65% on select services with FedEx shipping. 

Health Care Plans Access the association health care  plan under Providence to save an average of 10-20%. 

Charitable Giving Save 20-30% with Givily, a platform for standardization of charitable giving.

Reference Toolbox  Resources for general legal and regulatory questions, including common licensing and permitting, labeling, trade practice compliance, employment, land use, and distribution issues. 

Legal Guidance Complimentary access to attorneys for "mailbag" legal or regulatory questions and information.

Office Depot discounts
If you are looking for other business needs, please take a look at our Service Member Directory. These will be businesses that are investing in our industry.