We welcome you to join hundreds of loyal members representing over two-thirds of Oregon's wine production.
Our Professional Membership year runs January 1 – December 31. Dues range from a minimum of $200 to a maximum of $6,000. Dues are based on sales in the previous calendar year of $35 an acre sold and $.20 a case sold.
Get even more out of membership with these cost-savings
Not only does OWA offer members the opportunity to have their voice heard and stand alongside their colleagues in advocating for a better future, but we know how important a bottom line is. Together, we amass our collective buying power to bring cost-saving benefits to small and mid-sized growers and wineries.
If you are looking for other business needs, please take a look at our Service Member Directory. These will be businesses that are investing in our industry.
Small & Mid-Sized Growers & Wineries 
OWA members gain a variety of benefits including legal support, opportunities for elevating issues in your region, and numerous cost-savings opportunities including a robust health care plan and discounts on direct-to-consumer shipping.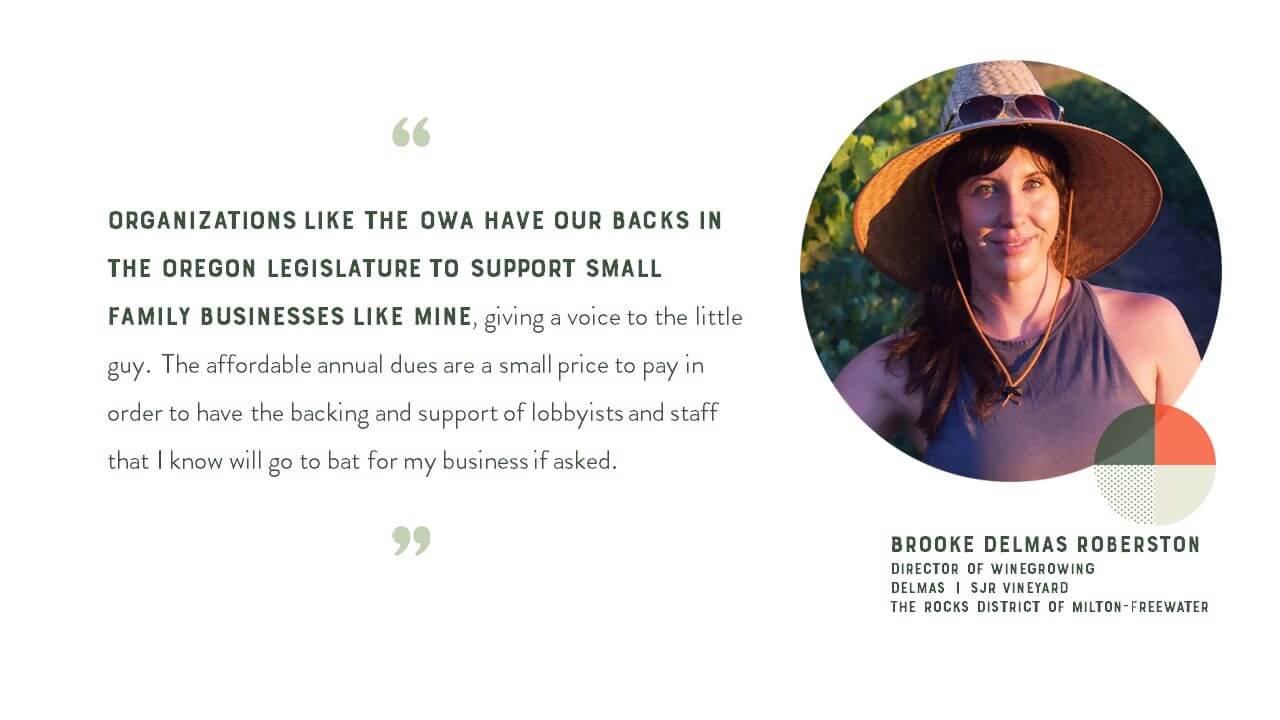 Over 93% of our members continue to invest in OWA's initiatives through annual renewals.
Large-Scale Growers & Producers 
As the business and regulatory landscape becomes increasingly complex, OWA members have a policy advocate at both the state and federal level. We also offer numerous opportunities and resources to stay informed through timely compliance guidance and policy updates.